This will be the first of my fashion week series. It'll take some time but I hope to do a round-up of the New York Fashion Week, with a few interesting posts. Hey, I'm trying to be a blog individualistic out here.
Fashion is a multi-billion dollar industry. It's historic yet contemporary, ever evolving the way of one's style, personality and culture. Modernization has made this interest a particular love, obsession and fave; being strongly associated with music, entertainment, beauty and business. However, despite it's strong associations with art, music and culture, it still has an element missing — diversity.
Image: http://www.talentmanagement.com
This has been a battlefield topic in high fashion. London is one of the most multicultural cities in the world, with over 300 languages spoken alone. New York is a modern city with breeds of African-American, Italian, Hispanic, Irish, Caribbean and a host of others living together to create a new melting pot of Americans. Yet, you still see Caucasian, blonde hair-blue eyed models with boyish figures invading the runway. Multiculturalism is NEVER reflected in high fashion.  I understand what supermodels Iman, Grace Jones as well as Naomi Campbell, Alek Wek, Tyra Banks and Jourdan Dunn has done. Grace Jones and Alek Wek have represented the beauty of darker complexion. In a world where lighter is better, they've showed that 'the darker the berry the sweeter the juice'. Naomi Campbell has demonstrate strength and presence of a black female, while Iman and Tyra Banks have demonstrated resilience and intelligence. Nevertheless,  I can guarantee that all of these models can recall their experience of racism throughout their career (Jourdan Dunn gives a few hints in her tweets).
Besides black models, what about plus size models such as Robin Lawley, Crystal Renn and Toccara Jones? It's a debate as to what's high-fashion's definition of plus-size is (don't think they even have one). Far as I know, you don't see any of curves on the runway. I wonder whether designers create their diverse landmark just to show that they're appealing to the multicultural market or just to fulfill their means, as in create 'hype'. On this side of Atlantic, Mark Fast and milliner Phillip Treacy have had their shot of bringing the diverse-diva to the catwalk, which caused both praise and critique.
Image: http://www.allworks.org
Image: http://www.clutchmagazine.com
Erm, may I remind the critics that we do live in a rainbow world…
DKNY's 25th 'celebo' (celebrations) marks the youthful brand to its roots. The hood, the ghetto, the streets (hey, I tried). New York New York, you shaped the brand.
With fashion giving gratitude to the 90s, Donna Karan has taken her designs back to her citizens. The show began with a visual montage of all walks of life. Immigrants by birth, New Yorkers by residence. It's the 'realist from the reals' that her show gets. Having the likes of rapper Angel Haze, transgender Julianna Huxtable, androgynous Andrej Perjic, plus-size blonde-bombshell Melissa Burns, Artist Ducati and a host of students modelling alongside the professionals.
Image: http://www.cosmopolitan.com/
Image: http://www.cosmopolitan.com/
Image: http://www.cosmopolitan.com
The high-street have highly responded to promoting diversity. Like Debenham's featuring size 14 mannequins (which is the average female size in the UK), Marks & Spencer featuring the likes of VV Brown in their campaign and surprisingly, Mango launching their plus-size range…the list of diversity movements is endless. Ooooh, here's another one, Burberry featuring model Neelam Johal alongside other new-kids-on-the-block Leo Dobson, Matilda Lowther, Callum Ball, Malaika Firth and actor Jamie Campbell Bower ("Twilight", "Harry Potter" and "Mortal Instruments")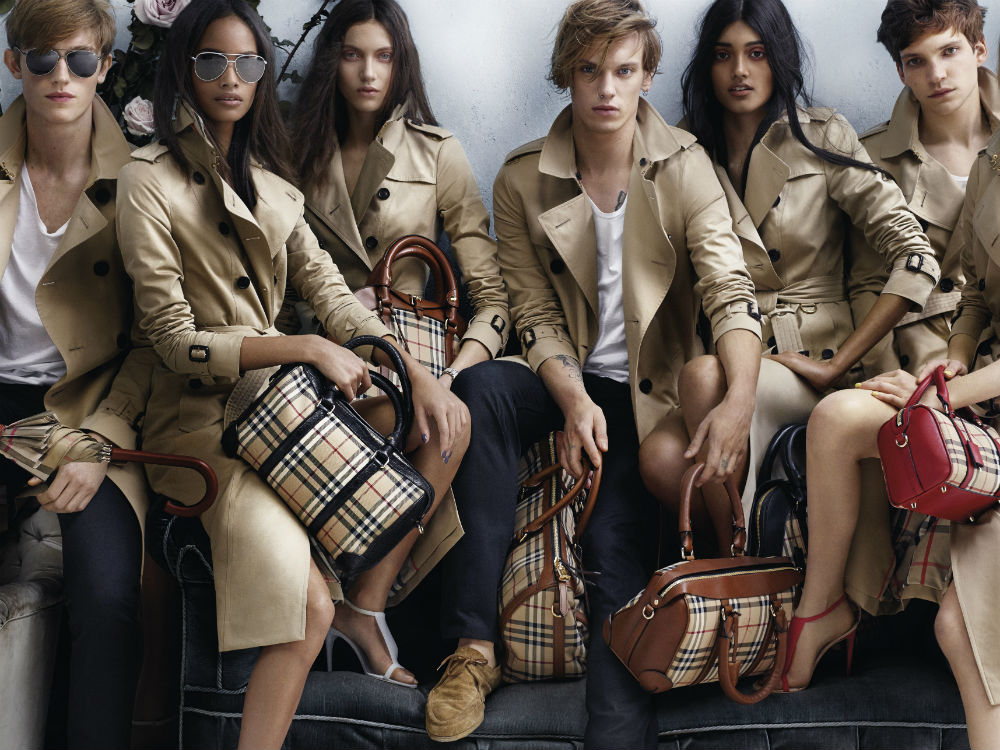 Image: http://www.marieclaire.co.uk/
So what next? Is this going to be another 'hype' once again? The issue has been on like a rollercoaster. Will the fashion world be open to change? Whatever your questions may be, DKNY drastic move sends a message to the world that it'll always be the real people i.e. the everyday wearers, that will influence fashion.