Yeah, yeah go on US about us UK fans who are late watching the Real Housewives of Atlanta. At least we know why it's the most viewed shows out of the who Real Housewives franchise.
Nevertheless, let get back to the topic.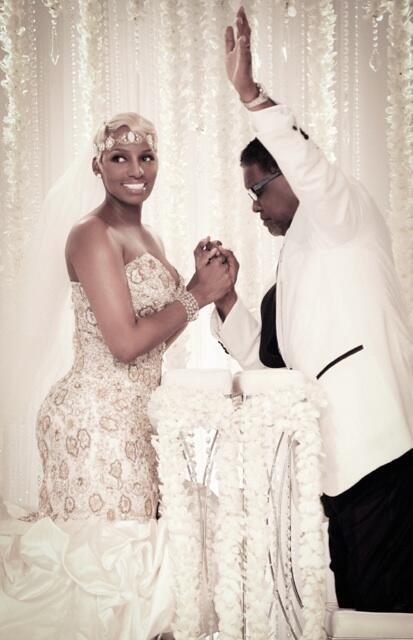 Source: @NeneLeakes
Congrats to NeNe remarrying Gregg. I mean, who does that in this age, remarrying their divorcee? (*cough* none). The much loved reality star was showered with a lot of good wishes from her fans. However, I do hope that the marriage will last this time. Afterall, as Cynthia has said it they're the 'ying & yang'.
Meanwhile, things aren't so good for previous video vixen Porsha, as she's getting a D-exit. According to the New York Post, Kordall Stewart filed the divorce due to irreconcilable differences. The NFL football veteran according to the article was adamant to have kids with Porsha so she had to choose whether she wanted her dream family of twins or work.
The funny part of it is the fact that the brother is not giving the woman a dime! Stating that she's an 'able-bodied person…capable of supporting herself.'
Guess you're not living the picture-perfect life Porsha…
Oops! Did I just stated something that she said in the opening of the show? I think I just did.